Cacao Wanderers Retreat
Stay tuned for the next date
Do you Love Chocolate?
Have you ever wondered where chocolate comes from?
Join us on an adventure, deep into the rich roots of this 5000 year old tradition.
Four artisan chocolate makers, known as the Cacao Wanderers, are coming together to share their wisdom and passion for this beloved and sacred delicacy with you! 
Travel with us amid the lush, tropical lands of Costa Rica. 
Let us take you beyond the familiar, to the rarely-seen places where the cacao we use in our own chocolate is grown and perfected!
Your expert guides on this extraordinary culinary quest include, 
Juliet Davey of Mama Cacao
Chef Jay Holecek of The Latest Batch
Antonio Marxuach of Pura Vida Chocolate
Ismael Cordero of Two Little Monkeys

Our adventure-retreat combines exploration, education and relaxation, with plenty of rich, delicious Chocolate!
We begin with 3 nights at the award-winning, Finca Luna Nueva ecolodge for farm and orchard tours, exclusive chocolate tasting, and a special sound-healing culminating with a delicious tropical feast.
The next day, Two Little Monkeys Chocolate will treat us to a comprehensive chocolate tour and sampling, followed by an afternoon relaxing in the natural hot springs of La Fortuna.
From there, we head southwest to the serene waters of the Pacific Coast and Finca Alazán for chocolate making workshops, a chocolate spa, and the nourishing tranquility of warm, tropical beaches…
As the sun sinks beneath the waves, we'll enjoy a curated wine and chocolate pairing with Chef Jay.
Our morning adventure takes us to Manuel Antonio National Park, before visiting our friends' exquisite vanilla farm. After dinner we'll share a heart-opening cacao ceremony and chocolate meditation.
Our final day concludes with sunrise yoga and a tour of La Iguana, a family-owned chocolate and cacao farm in Mastatal.
This unique trip is one that no adventurous chocolate lover will want to miss!
Become a Cacao Wanderer with us!
Mama Cacao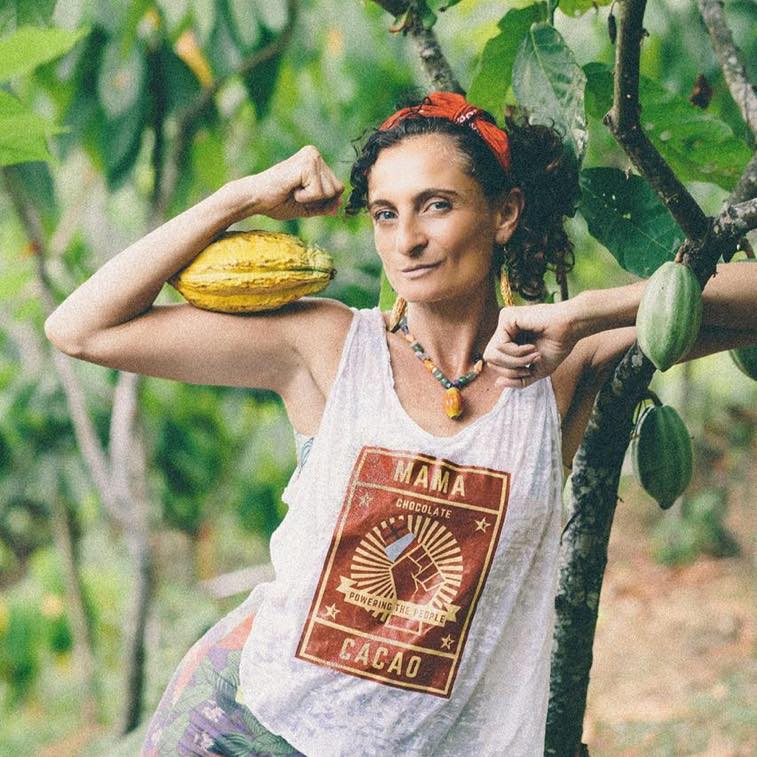 Juliet Davey started making chocolate in Costa Rica in 2009 and creates small-batches of fine chocolate bars and artisanal chocolate treats from the bean.  She goes under the brand name of Mama Cacao chocolate and offers chocolate-making workshops at Finca Alazan Event Center and throughout the Central Pacific region of Costa Rica. She organises the Salon de Cacao – a small festival celebrating the cacao and chocolate of Costa Rica's Central Pacific & Southern Zones.
Juliet moved to Finca Alazan last May giving her more of an opportunity to get involved at farm level. She loves being hands on with the fermentation process and working with the superior, award-winning beans grown at the farm. As Finca Alazan's on-site cacao specialist, Juliet leads educational tours of the cacao orchard and programmes the educational courses.
Jay Holecek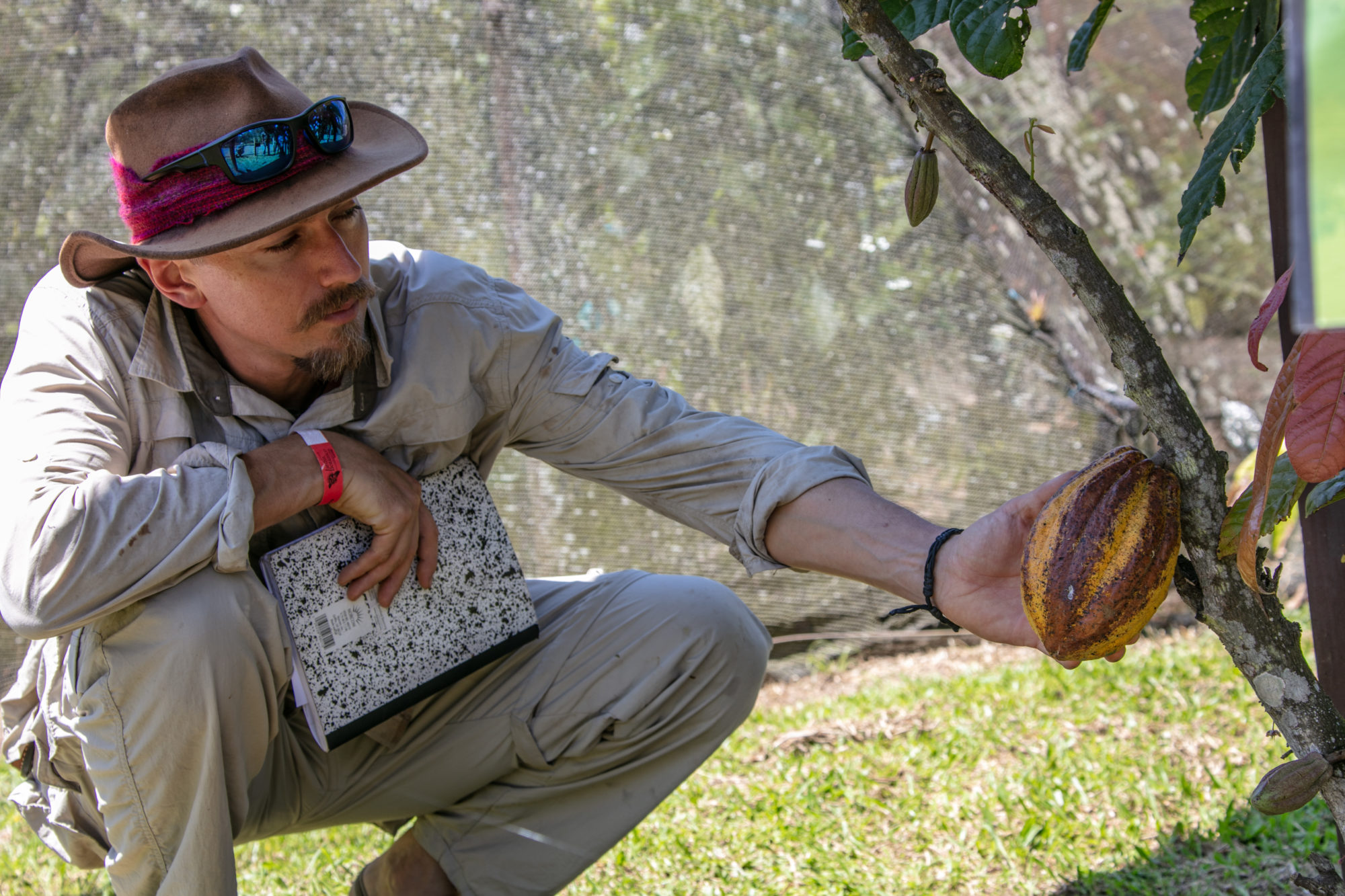 Jay has been a therapeutic chef – cooking and using food as medicine – for more than a decade. But chocolate is his greatest passion in the world of food. He's been making small batches of fine-flavor chocolate for nearly a decade. And you'd be hard-pressed to find a topic relating to chocolate that he can't talk about at length… from pruning cacao trees, to fermentation, to roasting temperatures and grinding times, to tips on making great chocolate in a home kitchen with minimal equipment. As an experienced chef, Jay has a deep understanding of flavor development and the sense of taste. This has helped him become a well-respected maker in the small (but growing) craft chocolate industry…
Antonio Marxuach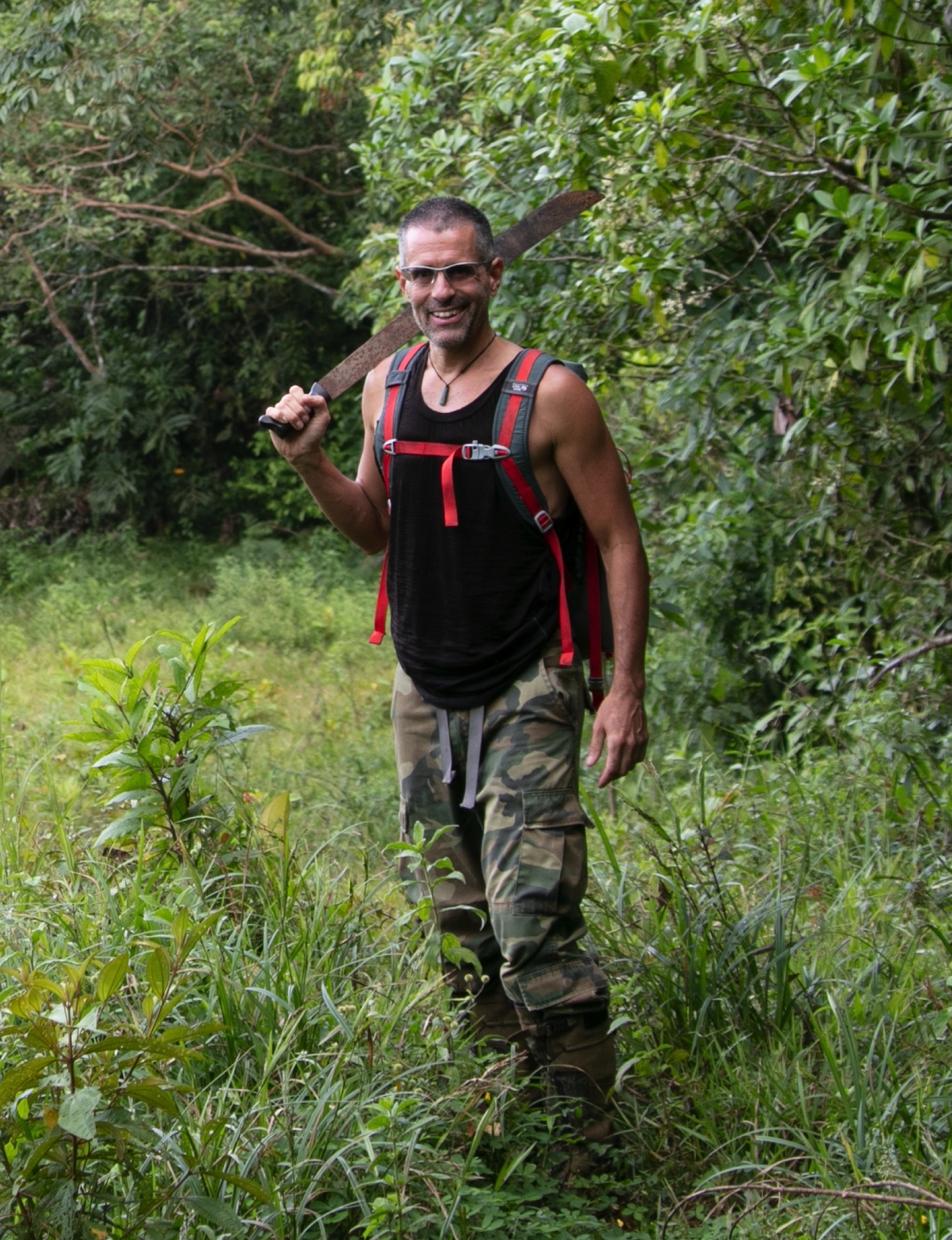 Antonio Marxuach is a relentlessly tenacious former World Cup athlete and current Biodynamic permaculturist who has shifted his attention to the challenges of Regenerative farming. He is the founder of Pura Vida Chocolate and is currently building out a long term regenerative cacao polyculture agroforestry project on his farm near La Tigra.
Ismael Torrez Cordero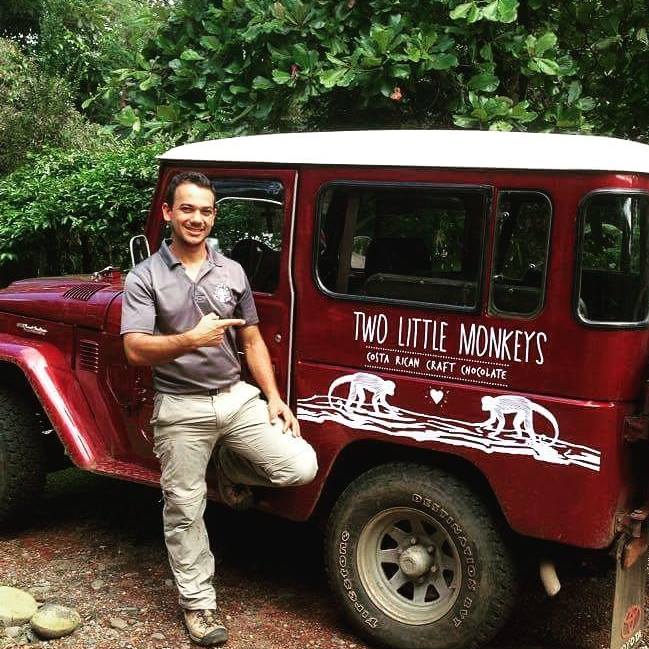 Costa Rica native, certified guide, and co-founder of Two Little Monkeys Craft Chocolate near La Fortuna.  Ismael was born and raised around cacao and loves getting back to his roots making chocolate and sharing his love and knowledge of the craft via tours and workshops.